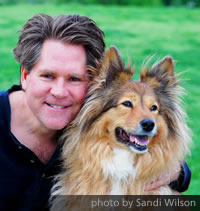 "With God all things are possible."
Matthew 19:26
Middleton Evans is one of Maryland's most devoted photographers. A Baltimore native, Middleton has spent the majority of his 25-year career documenting the many faces of Maryland. Favorite subjects include Chesapeake Bay waterman, cities and towns, festivals, farm life and equestrian sports. A milestone was reached in 2001 when Maryland Public Television selected Mr. Evans as one of six local photographers to be featured in the documentary film Images of Maryland: 1900-2000, chronicling the state's most distinguished lensmen of the twentieth century.
A 1982 graduate of McDonogh School, he began his professional career within a week of graduating from Duke University. Returning home from North Carolina with a degree in economics, but no defined career path, he put his imagination to work. A life-long passion for photography, ignited by a semester abroad in London, was parlayed into a two-year photographic odyssey through Maryland, with hopes of being published. In 1988 a family business was launched to realize that dream, and Maryland in Focus was released to celebrate the compelling subjects encountered along his travels.
Encouraged by rave reviews, Middleton next set his sights on Baltimore, capturing its colorful characters, charming neighborhoods, architectural icons, and vibrant cultural life. After Baltimore was published in 1992, a new challenge was sought, and the allure of nature photography beckoned. Four years of exploring roads less traveled culminated with Maryland's Great Outdoors, an inspiring collection of wildlife portraits, lush landscapes and outdoor adventures.
In 1998 his career took yet another turn. An extraordinary 10-day Florida bird marathon served as the genesis of Rhapsody in Blue, an epic five-year adventure including 38 trips all over North America in search of miraculous encounters with native waterbirds. From the Reddish Egret to the regal Bald Eagle, from the King Eider Duck to the Pacific Golden Plover, Middleton captured more than 180 bird species in this gorgeous 272-page coffee table keepsake.
In 2000, the Maryland: America in Miniature Calendar series was launched to celebrate the Free State's rich diversity of natural and cultural scenery with an annual collection of glorious photographs. This handsome gift calendar has become a treasure for area businesses, and uprooted Marylanders from across the United States eagerly anticipate each edition's offerings to provide a full year's comfort when missing their home state.
An amazing yellow Labrador retriever from Savage River Lodge in Western Maryland captured Evans' heart who then created a most joyous coffee table book called Bodhi: The All American Lodge Dog, released in 2007. For many years Bodhi welcomed lodge guests with open paws. He loved to have his picture taken, inspiring a series of calendars featuring whimsical, sentimental and often humorous scenes that eventually led to the coffee table book.
While North American wildlife remains a passionate interest, his love is still in his own backyard. Over the years, Evans has made hundreds of trips to his favorite pond in Baltimore's Patterson Park, better known for soccer games and summer concerts than wood ducks and yellow-bellied sapsuckers. An astounding 130 bird species, and many other natural treasures, have been discovered in this urban oasis for a book to be titled The Miracle Pond, released in 2015.