Baltimore's Patterson Park, Wild Beyond Imagination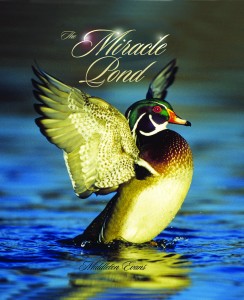 New release for 2015! You are invited to take a journey of discovery… nature at its finest moments, bedazzling with brilliant colors and bold patterns. The destination is not a distant land of fabled beauty, but an urban park rather unremarkable at first glance, but upon closer inspection, a treasure map begging to be deciphered. Patterson Park, celebrated as "Baltimore's Best Back Yard," is noted for its vibrant cultural life, but from a habitat standpoint it is rather sparse, except for a small pond area left to grow wild. Over a 15 year period, noted Maryland photographer, Middleton Evans, made over 600 trips to this improbable nature sanctuary, and every day there was at least one surprise awaiting his camera. Highlights include Wood Ducklings resting on a log with mom, a comical Spicebush Swallowtail caterpillar gazing with cartoonish eyes, and a Baltimore Oriole tending nestlings tucked away in a woven basket.
© 2015, hardcover, 324 pages
Order Now
Price: $50 per copy, plus $3 sales tax (6%) for MD residents, and S&H of $10 per book.
To order by mail, complete the order form (PDF). You may also order by phone 410.336.9567 or email: middleton63@gmail.com.